I've been looking into this forum for a month or so now, and couldn't help notice the differences between quail keeping in the US & Canada and here in the UK, and thought I'd share a bit about my set up.
I'm a small scale Hobby breeder of mutation Japanese quail and Chinese Painted quail (button quail). I've been keeping quail for about 6 months and so far I haven't encountered many problems, on saying that I incubate/hatch/brood in a much smaller scale than most of the forum members here as my incubator only holds a maximum of 64 Japanese eggs, my most successful hatches have been from my own eggs and are averaging a 95% hatch rate of all fertile eggs, although I'm luck if I get 50% hatch rate on eggs that have been threw the postal system. I brood all my chicks indoors in groups of around 24 per plastic brooder. My chick mortality has been very low I've only lost 11 chicks since I've started this hobby, and these deaths have been due to my mistakes. I lost a couple of chicks by accidental drowning, and lost 9 chicks when the brooder bulb blew and left the 4 day old chicks without heat for hours, luckily I managed to revive the rest of the chicks.
I house my adult quails in a few different ways, my CPQ are housed in Budgie breeding cages in my conservatory, my Jap's are out in two storey rabbit hutches, small poultry arks and I've recently been building cages/pens in my shed.
Here's some photo's of my quail & set up.
Some of my Chick's -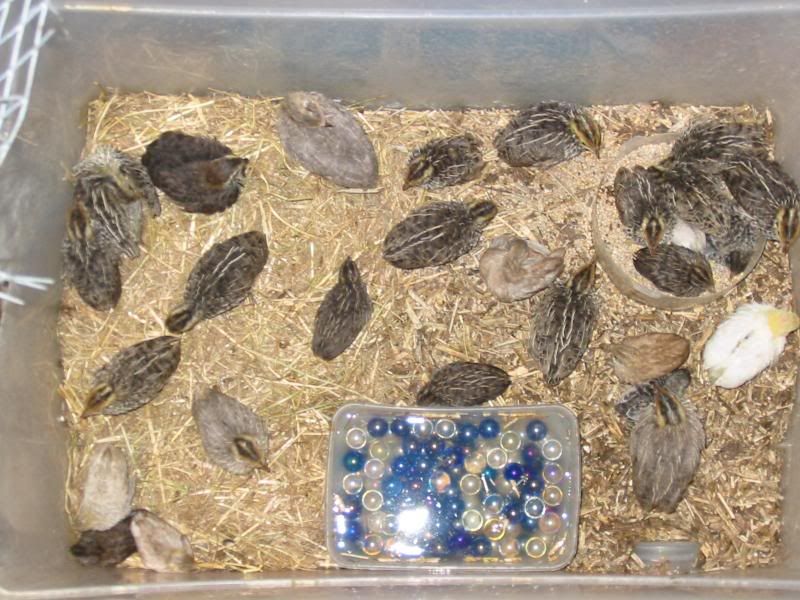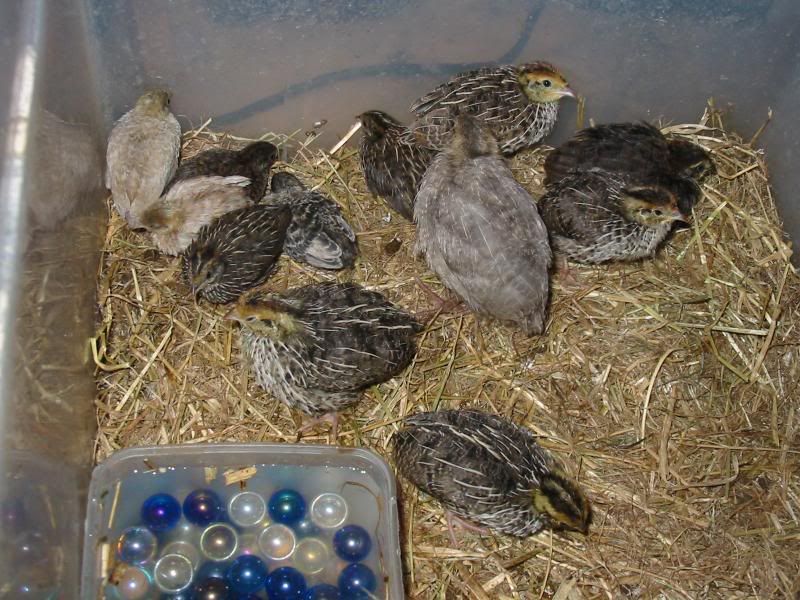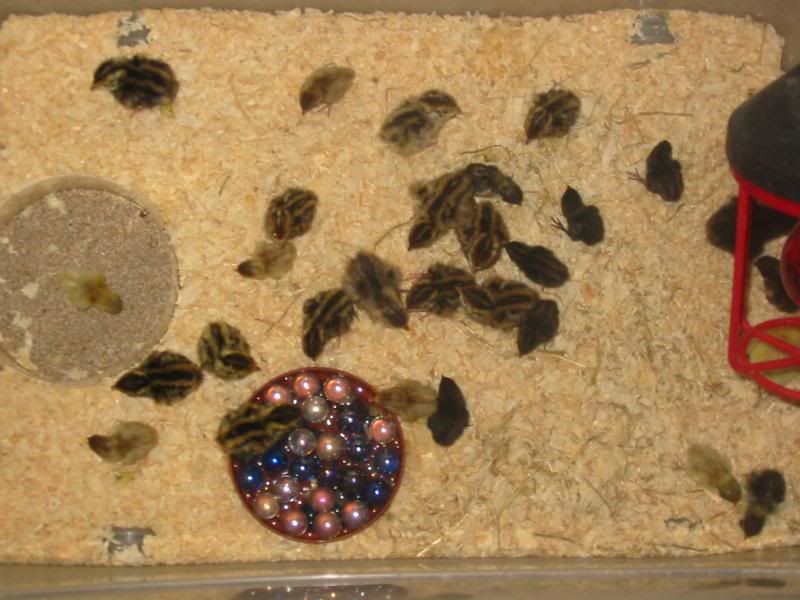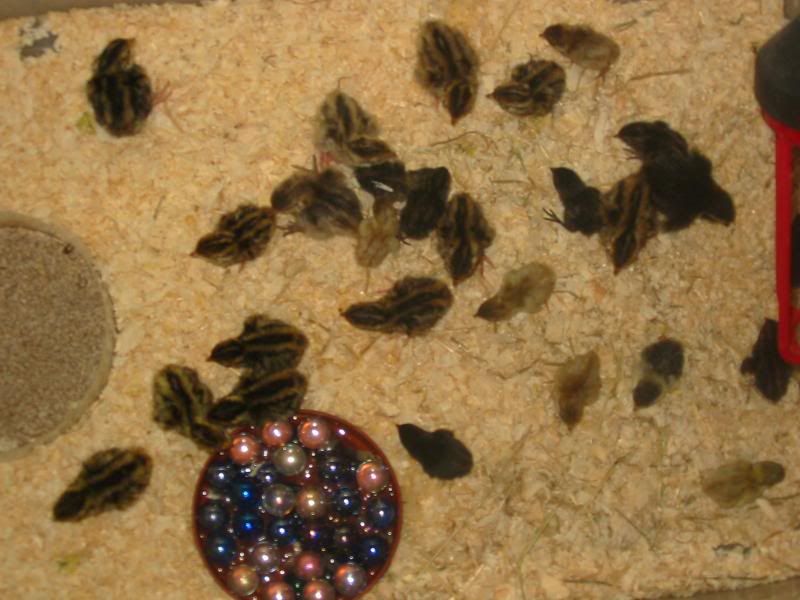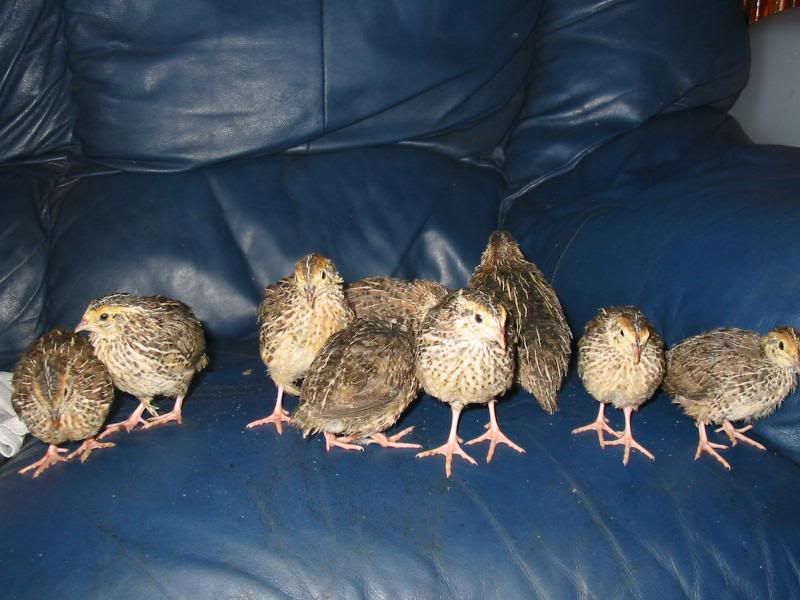 CPQ Housing -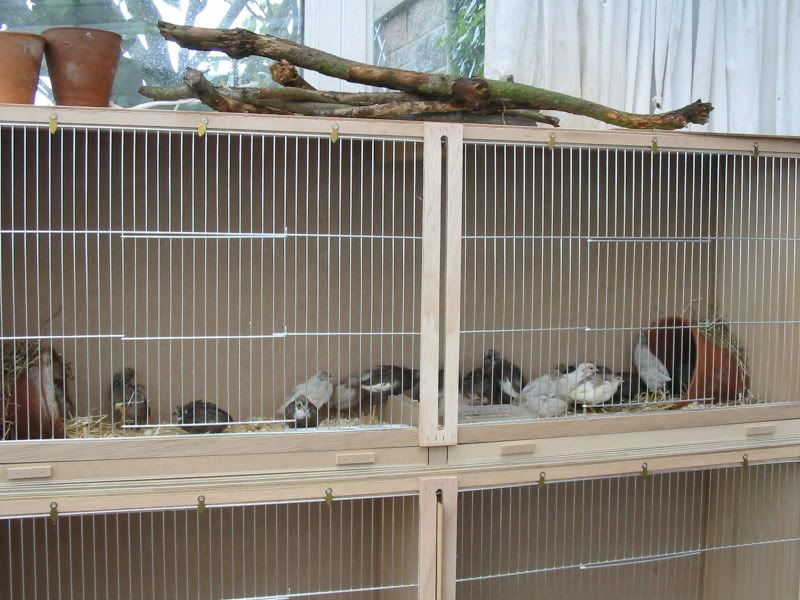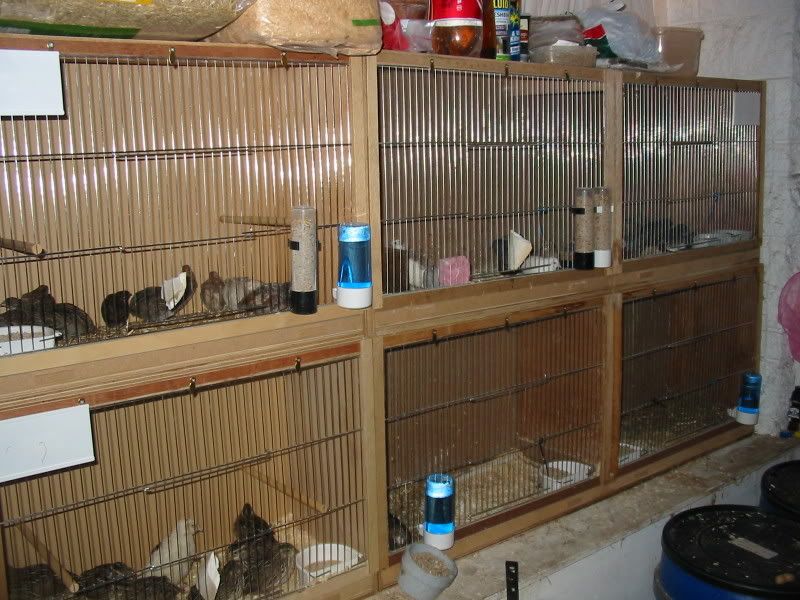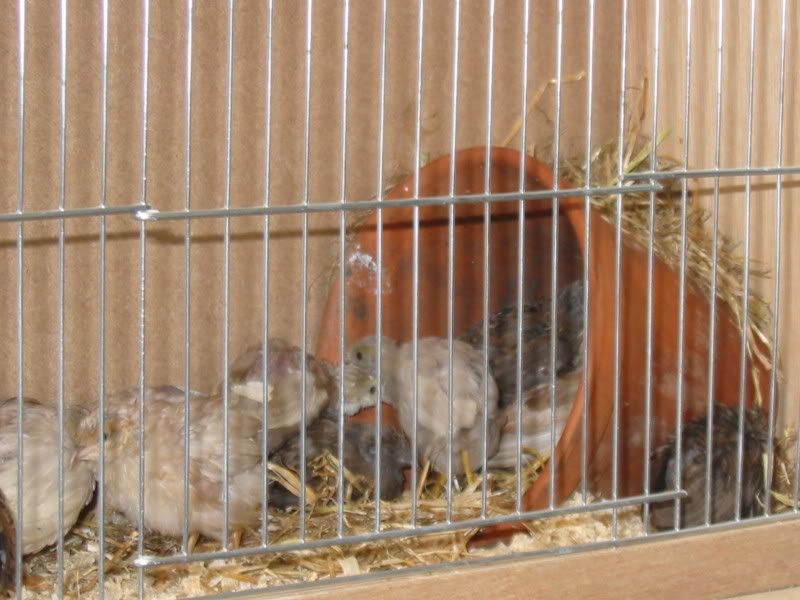 Hutches & Arks -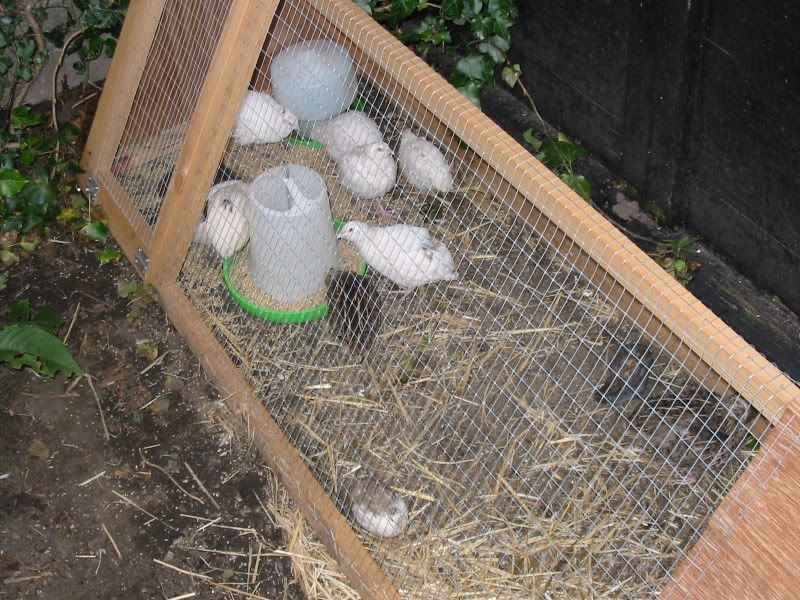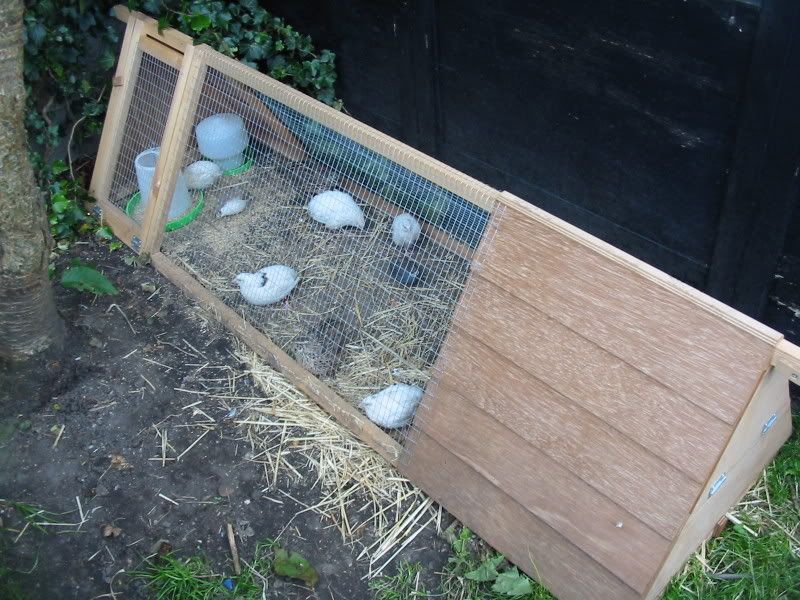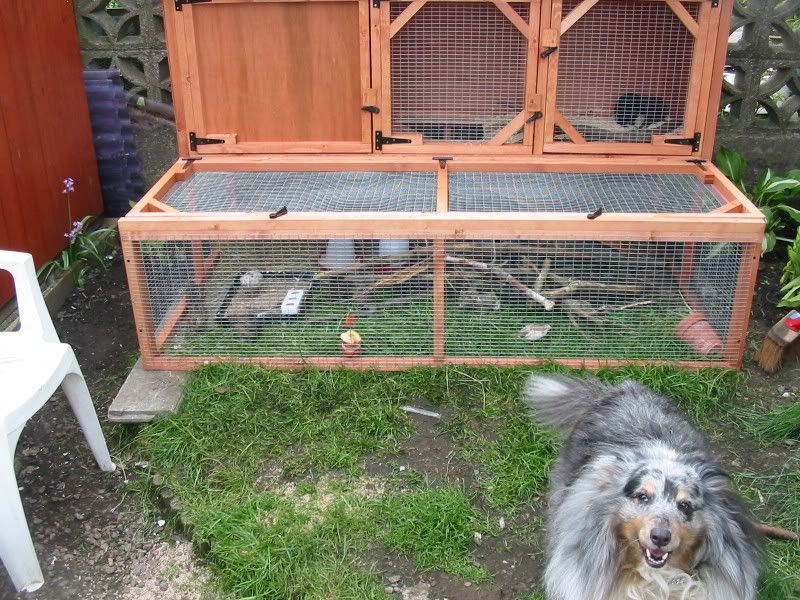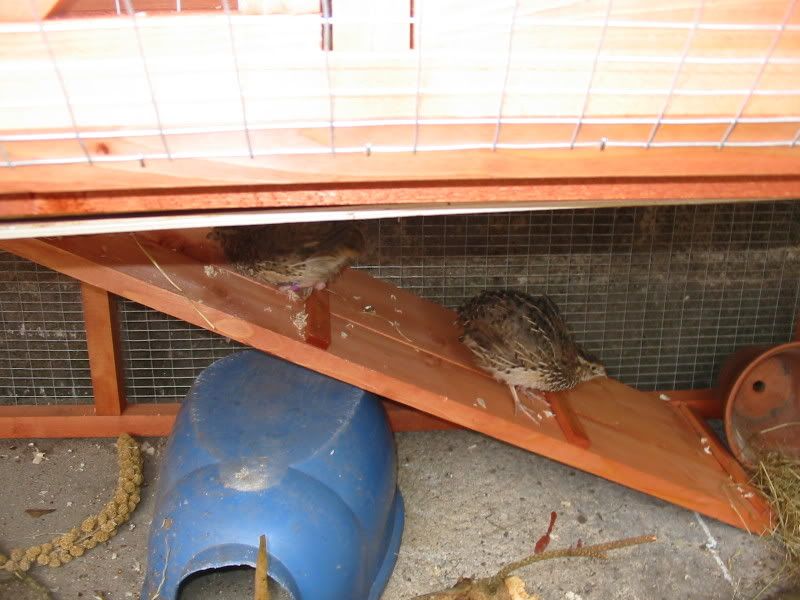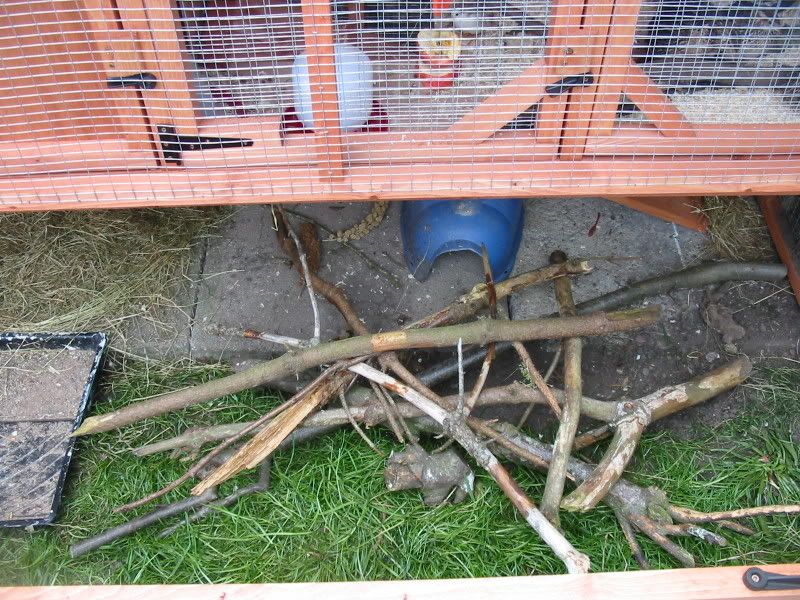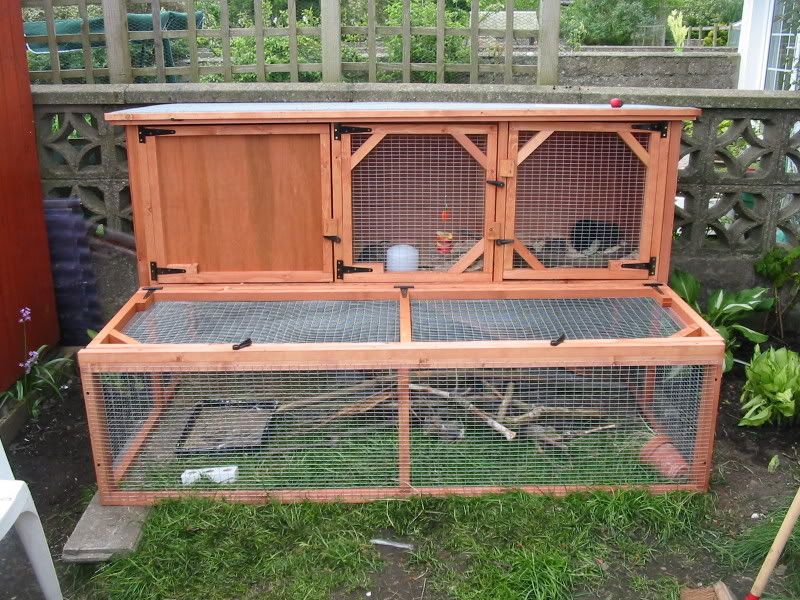 The New Shed -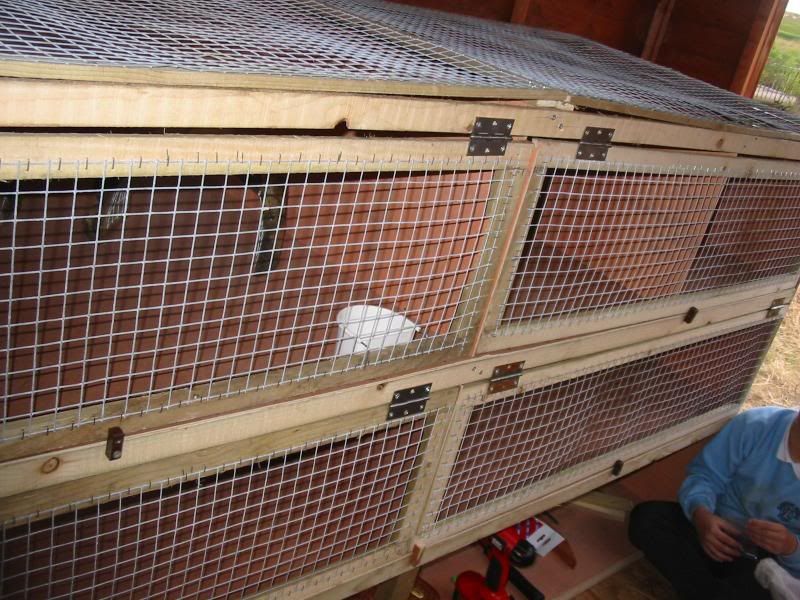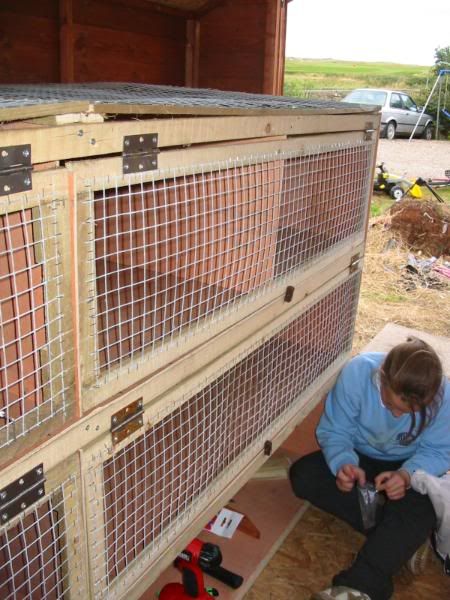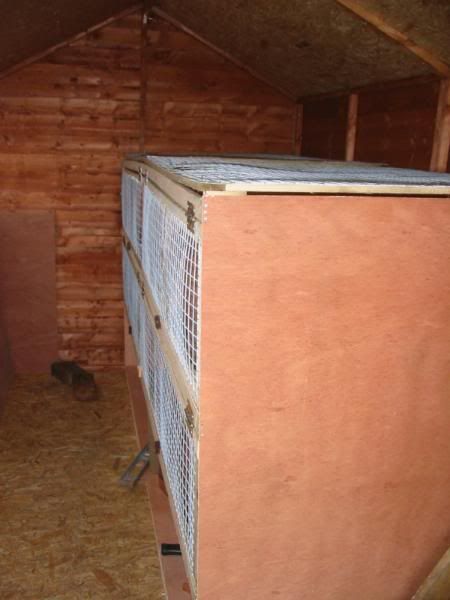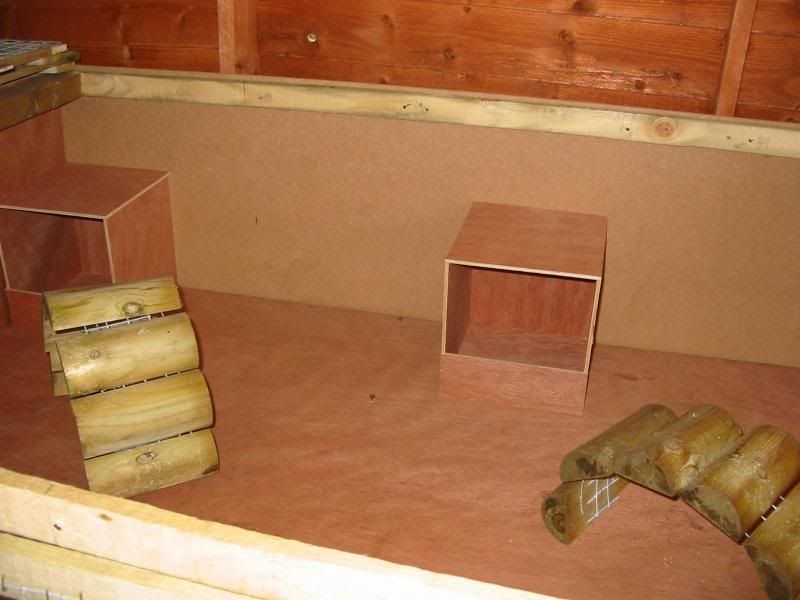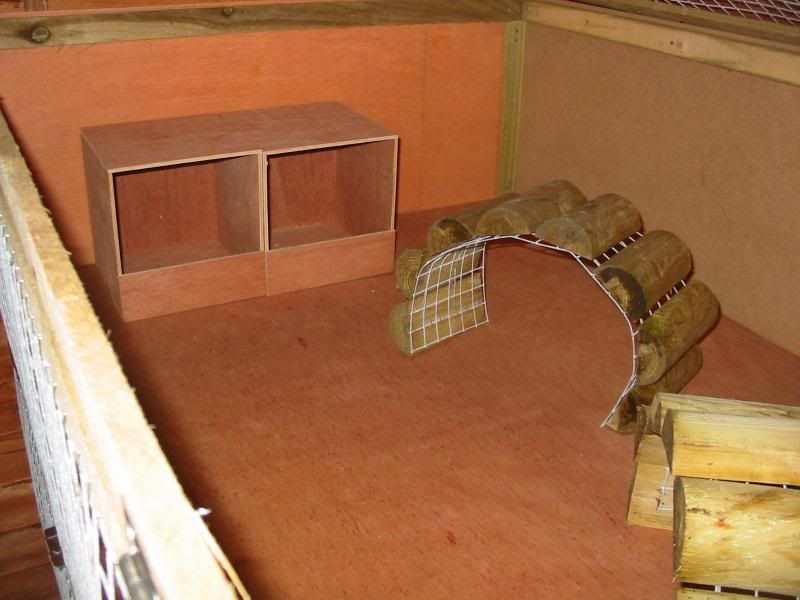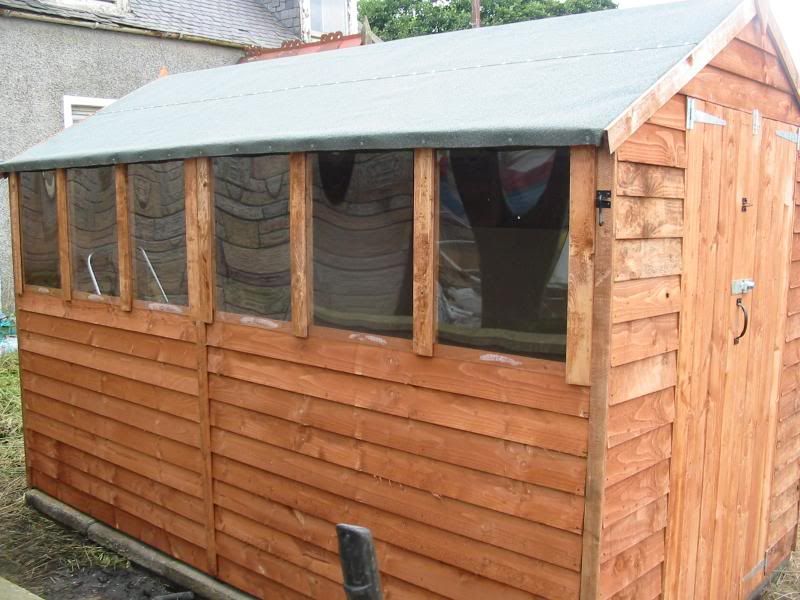 Hope I haven't bored you all to much with all my pictures, and look forward to reading any comments.
Suz